Southern Indiana Market at a Glance
What's New in Southern Indiana/Louisville Real Estate?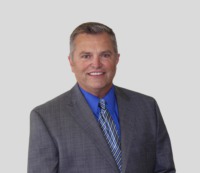 Dave DavisReal Estate Broker
With Dave's experience in residential family home sales, he has seen many families make their dreams come true when they purchased their new home.
Everyday Dave is making more dreams come true, whether it's helping a growing family sell their home, or helping a young professional get started with their first property. Overall, Dave enjoys every step of the real estate process and helping Buyers make that move toward their goal is his expertise. His ability to identify and empathize with clients makes him unique. Dave knows and understands the pressure it puts on day-to-day life, and will make the process easier by communicating each part of the transaction. From writing the offer, to the final walk through inspection, Dave wants you to feel that you are making an informed decision. With experience in dealing with the local mortgage industry, Dave can provide up-to-date mortgage information, and current market trend statistics. He is well versed in the latest loans styles and interest rates being offered, and is happy to work with clients to help them find and understand what they should be looking for.